Footprints on African Hearts and Lands: The Life and Work of Dr. Samuel W. Hynd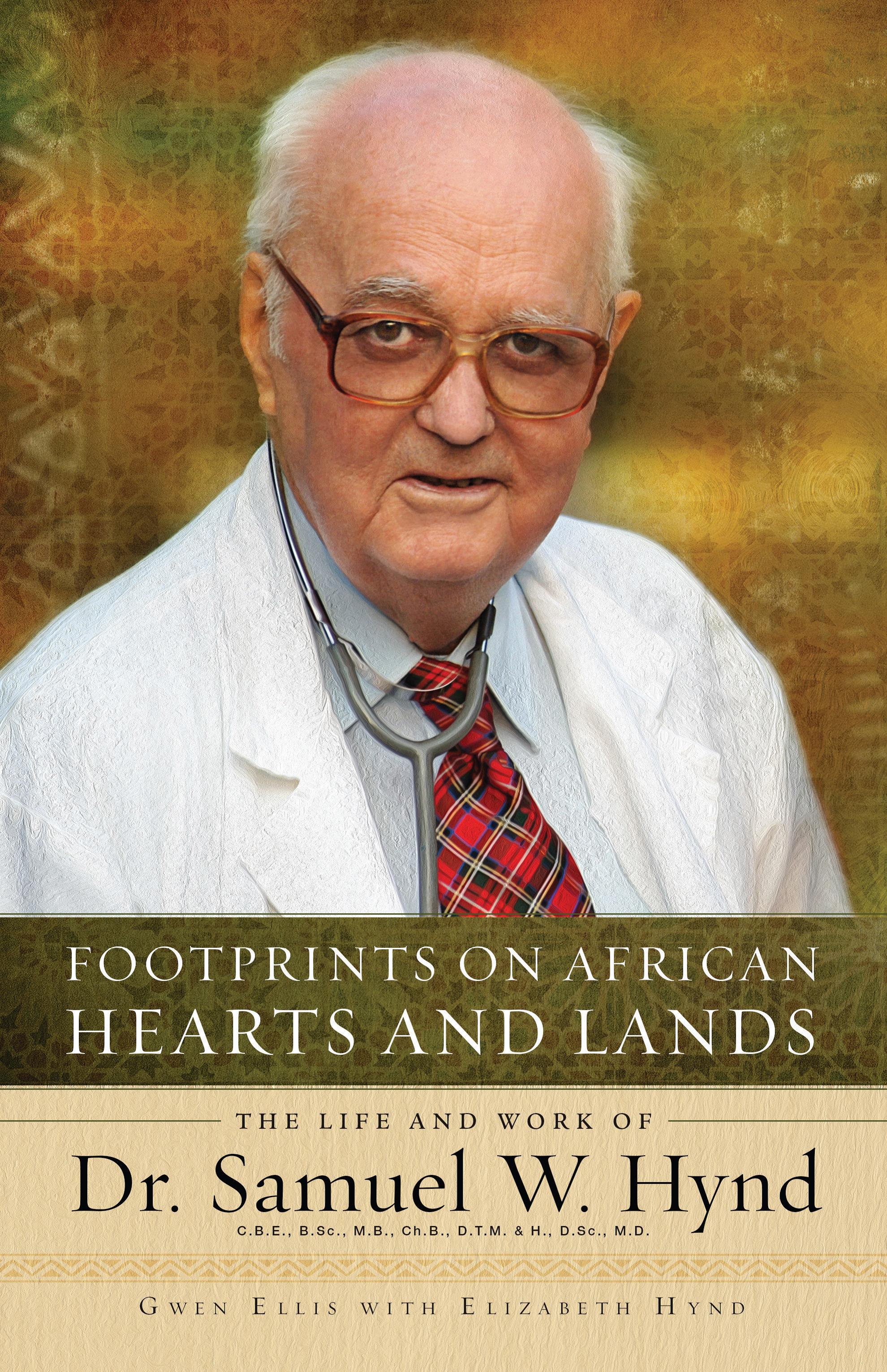 A story of one man's life that will challenge your faith and service to God.
The life of Dr. Samuel Wilson Hynd has been devoted to the care of the people of the Kingdom of Swaziland. In this tiny landlocked country he has battled malaria, leprosy, tuberculosis, HIV/AIDS, and multiple other diseases for most of his 90 years of life. Not only has this amazing servant of God treated the subjects of the Kingdom of Swaziland, but he has served the Government of Swaziland as Minister of Health and acted as personal physician to two Kings and the Royal family. He has fought against poverty, injustice, drug, alcohol and smoking abuse. He has given his resources and mobilized other s to give likewise for evangelistic crusades, training pastors, teachers, youth leaders, counselors, and others in ministry as well as for youth outreaches, children's evangelism, and the building churches, schools, and health facilities. He has contributed his finances and his time to rescue and treat orphans found in the most dire circumstances and need. They have become his adopted grandchildren. Such is his expertise and dedication that the King of Swaziland, Queen Elizabeth II, and every organization he served have all bestowed awards upon him.
Among the achievements in which he takes most joy are the many educational facilities that have been built in the country including nursing and teacher training facilities, youth centers and media facilities and most recently the founding of SANU, the Southern African Nazarene University located in the city of Manzini on the land developed by his father, Dr. David Hynd. Samuel Hynd is a man who will be found serving his God and his people until the day he dies. He is still opening clinics, working at the ACTS II (AIDS Care Training and Support) Community Clinic he founded shortly after his 80th birthday, and caring for the children of New Hope Centre.
Bio: Samuel Wilson Hynd: CBE, BSc(Wits), MB, Ch (Glasgow), DTM & H, (London), DSc (Swd) (MD), was born in Glasgow, Scotland but emigrated to Swaziland with his parents at the age of five months. He still lives in a cottage near Manzini, the city where he has served all his life to help the Swazi people and their land.
This book is now available. The price of the book is, $12.99
Also available on
Kindle
If you would like to pay by check or money order please click here. You will receive payment instructions shortly.
If you would like to order more than 10 copies for shipping to a location outside of the U.S, or more than 10 copies for shipping within the US, please contact us: click here.